01 / Oct / 2020
Products with a Purpose
How your purchases can make a big difference.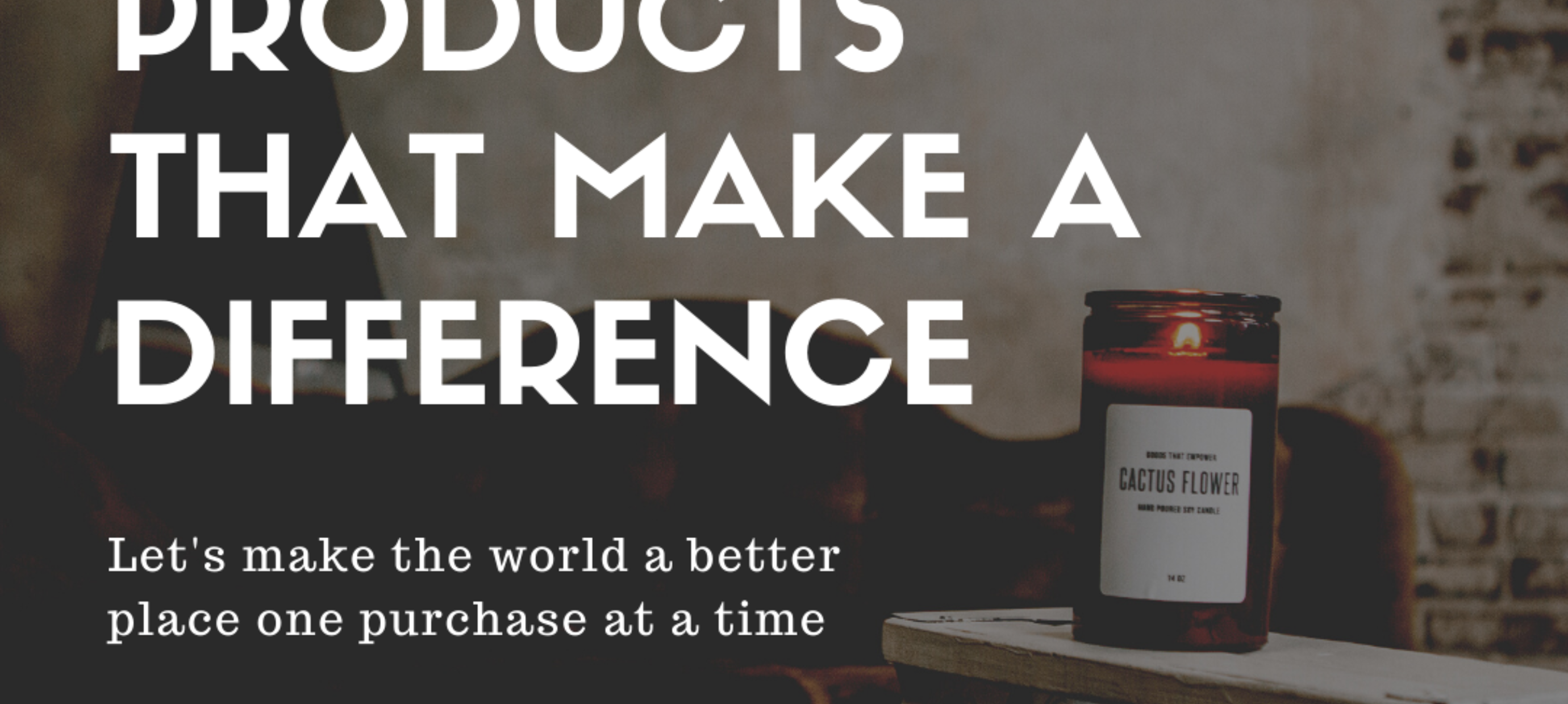 Hello, my sweet girly pops,
How are you today? Take a moment to take a deep breath and settle your mind and heart.
Pheeww... I hope that felt good. I am assuming 2020 has been a heavy load on your shoulders and minds. Because I know it has been on mine.
Something that's been pounding on my aching heart is learning more about the disturbing and overwhelming realities of sex trafficking in our culture. My heart aches knowing children, women, and men have had their freedom, desires, and livelihoods stripped in exchange for dark scars. In researching this topic I am also overwhelmed by God's grace. He has raised up and equipped people to care, minister, and save these individuals. I admire these non-profits, businesses, churches, and people who are in unity, fighting to bring awareness and end human trafficking.
Here, at Wildflower Threads Boutique we want to have that same heartbeat. We are praying and surrendering our hearts and business to the Lord and asking Him to use us in whichever way He desires. We pray you to find a way to help this aching world as well.
I know its hard to hear about what goes on in human trafficking and that how it's happening near us and around us daily. But I want to share a word of motivation; if it is gut-wrenching and hard to hear about it imagine how gut wrenching and life-shattering it would be to live it. How can we live with the complicity, knowing this is happening every day to innocent children and people.
It devastates me. I need to anchor my soul to the Lord's light because the thought of the darkness weighs heavy on my soul. Romans 12:12 "Rejoicing in hope, patient in tribulation, continuing steadfastly in prayer."
Thankfully, we have great nonprofits and businesses that we partner with to help raise awareness and end this.
One of the great ministries in the trenches of this battle is Elijah Rising. They are here in Houston and we have them linked here so please dig in deeper and pray in which way to get involved. we sell their candles, lip balm, soaps, and more to come.
These products empower the women who made them. Restoring their worth, identity, and skill sets. My husband had the beautiful opportunity of interning with them one summer and our hearts have been set on fire ever since.
Elijah Rising is an incredible ministry and has an incredible staff that follows Jesus wholeheartedly and fearlessly. It's a blessing to sell their products and celebrate their cause and inform my customers.
Another great brand we carry is PURPOSE Jewelry. We just introduced this brand into our store and we are ecstatic. They are handmade by women who have escaped human trafficking. From the second I purchased their jewelry, I have had their staff tell me the impact our purchase is making with emails, handwritten letters and even a financial statement. I love the openness and rawness their brand exemplifies. Their pieces are gorgeous and they make great gifts. I love that something so simple like wearing a piece of jewelry is impacting someone's life. They make a great conversation piece, when someone compliments your earrings or necklace you can tell them about human trafficking and ways to get involve in ending it and aiding those who are fighting daily. My favorite part of their beautiful pieces is that the maker of the jewelry you purchase, sign their name on the tag. It's so personal and you feel a part of their story. Now we can pray on our hands and knees by name for these ladies. Check out some of the ones we hold in store and online. 
Heres on way for you to get involved:
Purchase their quality products and share them with friends: 
We have tagged a few of our favorites below but click this link to go to our Products with a Purpose Page.